"A lil bit of chivalry always make a woman happy. You shouldn't exaggerate, but I do like it when a man holds the doors open for me. I think, Okay, this guy has manners and knows how to comport himself." This makes me OLD fashioned.
Pay attention
LOVE
-acceptance, friendliness, trust, kindness, affinity, devotion, adoration, infatuation, agape
this is for you:
FOR ME, SOMEONE WHO IS NOT CLASSICALLY HANDSOME BUT HAS A LOT OF CHARM IS MORE ATTRACTIVE THAN A REALLY GOOD-LOOKING GUY WITH NO PERSONALITY.
Self Portrait of 'Mister'
2:14:07
I listen to what you tell me. But when you tell me I won't ever find someone else like you, well you're right. I wouldn't want another you.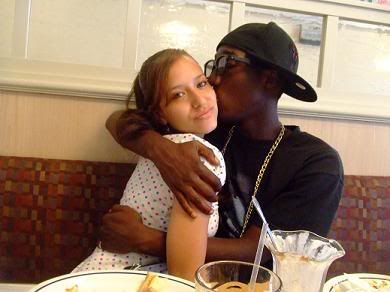 my birthday 6:20:07
A long, long time ago we use to be ok, now we're drifting a part wanting different things in Life. And who can really blame you? Nothing lasts forever besides Love. Real, true, genuine, sweet sweet Love. Trouble in Paradise? No. It wouldn't be paradise if there were problems. More like a transition. So where do we go from here? Only time can tell :)